Table of Contents
Hitodama Features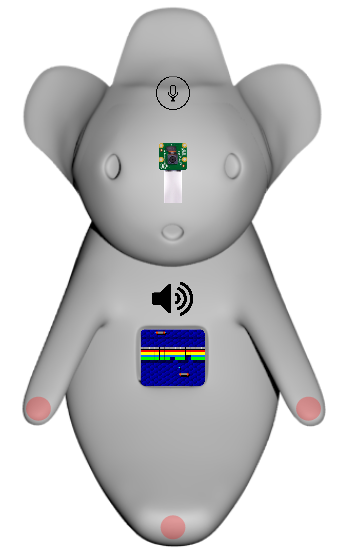 Interaction highlights
Vision, Touch and Hearing sensomotoric system : Hitodama can see through a camera and look around by moving its head. It can listen through the microphone and speak through a speaker. Squeezing the tip of the tail activates a speech recognition recording. The result is translated to the controller's language and displayed on the screen. When the recording starts, the head ferns start flapping as a cue signal.

Interactive Display: Hitodama contains an interactive versatile display in its tummy that the controller can manipulate. Squeezing the hands is used to control interactive functions on the display, such as the custom cooperative game "Barrier Breakout", a music jamming app or simple menu selection.
Stages of Trust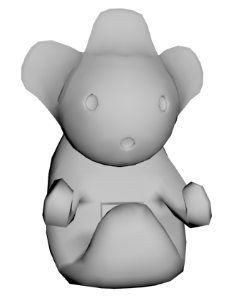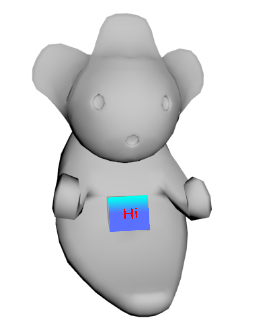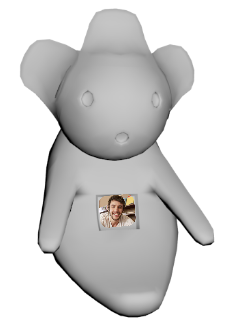 When Hitodama is completely curled up, it can see, hear, and talk, but the display and interaction functions are not available.

Once the controllers establish trust, they can open up the tail and reveal the display, with any content of their choice.

When fully trusted, the controllers can allow the visitor to interact by squeezing the robot's hands. If they wish, they may also reveal their human identity on the display using a webcam.
thesis/robot-features.txt · Last modified: 2018/04/28 09:53 by avnerus